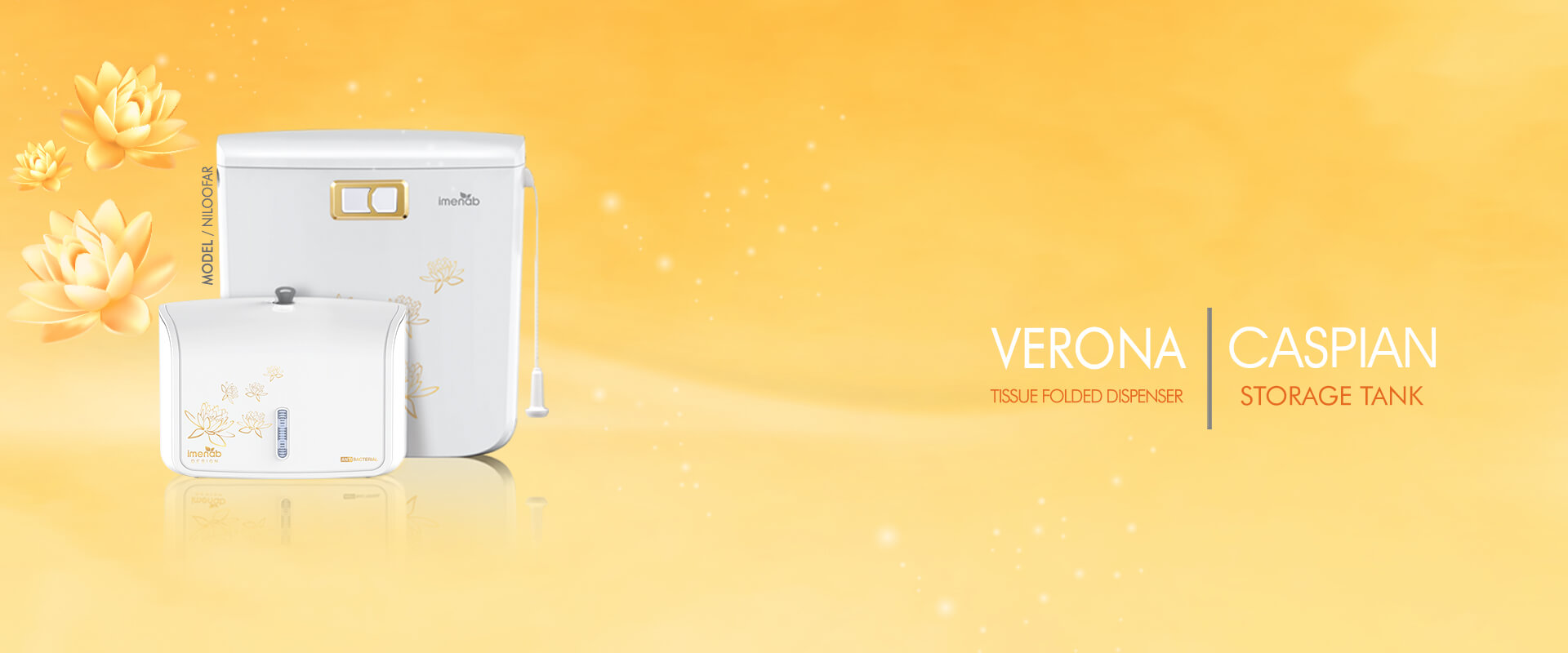 FLUSH TANK
Nowadays, it is impossible to imagine a bathroom without a flush tank. Today, flush tanks have become one of the necessary equipment for bathrooms. A flush tank consists of a plastic or metal container for storing water and a pipe for transferring this water to the toilet bowl. First, its container fills up with water, and by pulling the rope or chain or pressing the water evacuation button, the flush valve is opened, and water rushes out with high pressure. Flush tanks are designed and manufactured in different designs, models, and volumes to provide a vast variety of choices for consumers.
The most important categories of flush tanks in terms of installation are concealed (in-wall mounted) and exposed (floor-mounted). There are different factors such as size and space of the bathroom, bathroom's aesthetics and interior design, type of toilet, including regular toilet, wall-hung, classic or floor, that play a necessary role in choosing and installing a flush tank.
Generally, using different models of flush tanks have many advantages such as:
Significant reduction in water consumption
Promoting hygiene and reducing diseases
Occupying the least space; especially in concealed (in-wall mounted) flush tanks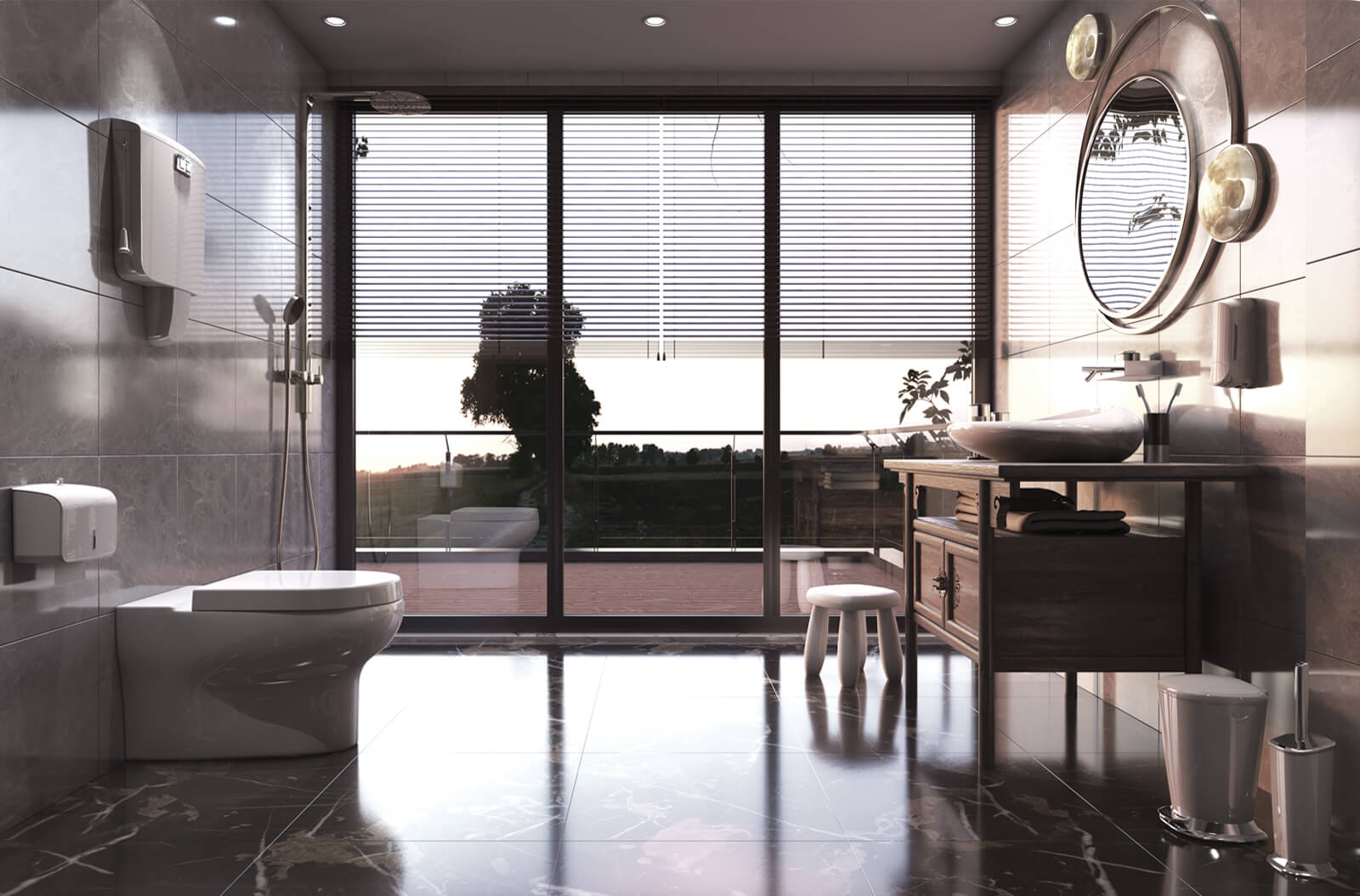 IMENAB FLUSH TANK
Imenab flush tanks are designed and manufactured for the purpose of correcting the consumption pattern to optimize water consumption and prevent the waste of non-renewable resources. Professional researchers and designers at Imenab, through increasing efforts and utilizing the world's latest innovation and technology have been able to minimize water consumption through offering unique flush tanks and to take a large step in the path of serving mankind, the environment, and expenses' management. To respond to the demand of its countrymen, by utilizing the latest technologies in design and manufacturing modern generations of low-consumption flush tanks with very thin tanks, Imenab industrial and manufacturing group has been able to take a valuable step in saving and correcting the water consumption pattern, and to meet this demand, it has minimized water consumption to the least amount possible.
The very important matter that has made Imenab's products popular, is the unconditional 15-year warranty for our products. Also, our technical and expert staff across the country are ready to answer all your questions.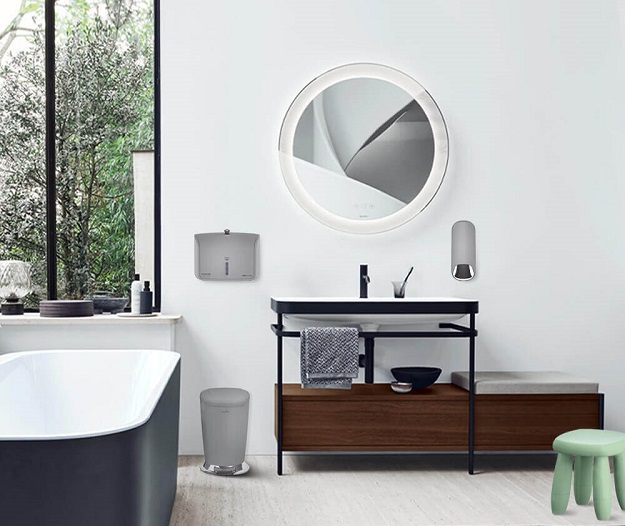 IMENAB'S FLUSH TANK PRODUCTS
Imenab company is proud to manufacture the world's first pull-push dual-flush tank (Caspian model) in line with manufacturing water consumption reduction equipment. Among the most important factors that Imenab's Caspian flush tanks' entered the Iranian market are the flush tanks' price and quality. By optimizing and promoting traditional manufacturing methods to mechanized structures, Imenab has been able to offer a high-quality economical product to the market that reduces water consumption and relevant costs. In that regard, products are designed and manufactured in Iran and the world accordant with the latest technologies and through improving its terms of use.
One of the most important features of a flush tank is its quality and the raw materials used for manufacturing a flush tank. There are many materials used in manufacturing flush tanks; materials such as Lacquer, POM, ABS, and other available materials in the market. Imenab company manufactures its flush tanks using ABS polymer accordant with European and American CE standards and on this basis, this company can guarantee its products for 15 years.
DIFFERENT TYPES OF FLUSH TANKS
Generally, flush tanks are divided into two categories of concealed and exposed (floor). Exposed (floor) flush tanks are the flush tanks that are used in squat toilets, however, concealed flush tanks are built inside the bathroom wall and will not occupy the space of the bathroom.
Exposed flush tanks can be categorized into three groups of pull, pull-push, and push. On the other hand, concealed flush tanks are only designed and manufactured with push (with button).
CUSTOMER SERVICE FOR IMENAB FLUSH TANKS
Since the exposed flush tanks are installed on the wall, in the case of breakdown or loss of sealing, it can be easily repaired, while, concealed flush tanks are more difficult to repair. Imenab company has an extensive network of customer service and authorized agencies for offering services across the country and it can meet customers' needs in the least possible time. Imenab's customer service include training and technical services regarding the products of this company.